The exhibition Sweet Dreams Foundation at the Nida Art Colony of Vilnius Academy of Arts brings together works by artists from Ukraine, Romania, Lithuania, and Switzerland developed either as site specific installations and interventions at NAC in Nida, or presented as existing works and projects. Curated by Lesia Kulchynska, a former participant of NAC's residency programme in 2019 as part of an exchange programme with the Ukrainian Culture Institute, the exhibition is formed as a direct response to Russia's invasion of Ukraine reflecting on the state of artistic production in the current situation.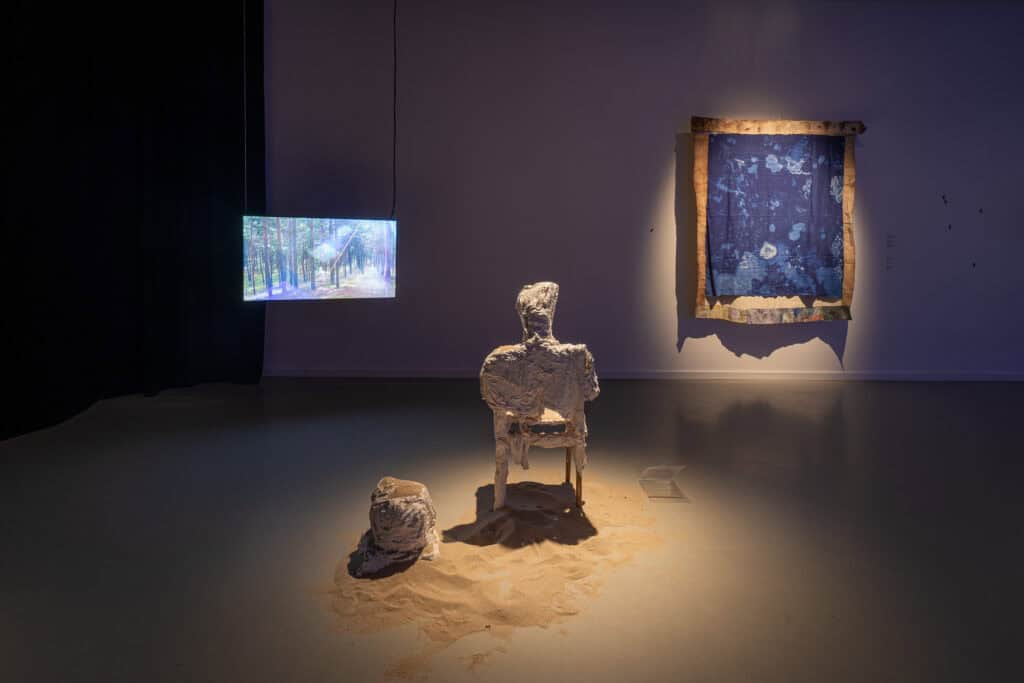 Let's suppose that we are stuck in a transitory state. Whatever we experience now, it is temporary. The rules of the state of emergency are temporary. The decisions made under a state of emergency are temporary. Those of us who left their homes and settled elsewhere, are there on a temporary basis. The tremendous support that we are receiving and giving each other is temporary. How do we settle in this interim space? How do we furnish a home that is a provisional one? What do we dream about while having no foreseeable future? — Lesia Kulchynska
Located in between the imagination of the future and acknowledging as well as critically examining the possibilities of today, the exhibition claims to form a foundation based on the potential of a future currently formed collectively in dreams. Those dreams are not sweet, and that future will be composed of the experiences of today. Therefore the exhibition focuses on practices that feel like contributing to a more mindful, potentially equal, just and colourful future as the recently experienced past.
Meet 13 artists participating at the Sweet Dreams Foundation exhibition
Yana Bachynska, based in Lviv, is an artist and queer film director. Bachynska graduated from the Faculty of Philosophy of Taras Shevchenko National University and from the Faculty of Multimedia of the Academy of Arts in Szczecin. Bachynska looks for reactions to aggressive conservatism and traditionalist paranoia and explores public space by intervening and completing elements in opposition to those that already exist.
Dasha Chechushkova is enrolled at the National Academy of Arts in Kyiv after graduating from Grekov Odessa Art School. Chechushkova's practice includes photography, video, drawing, painting, poetry, embroidery, and happenings and is interested in understanding the connection between nature and humankind, and the level at which individuals are in tune with the environment and their sense of self.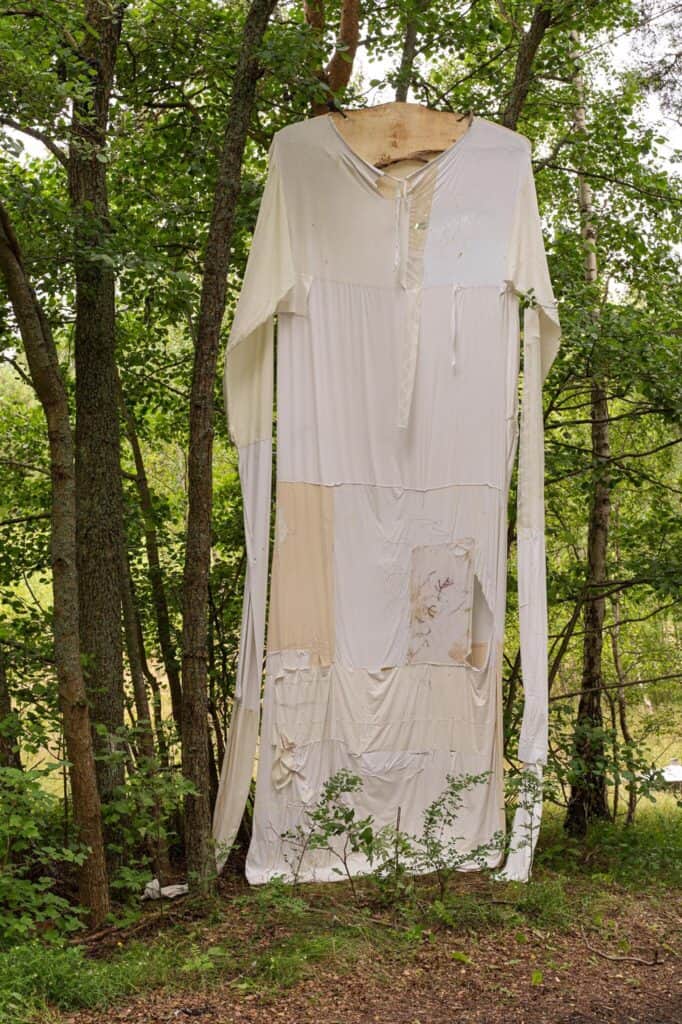 Fattucchiere is the ongoing project of artist Marta Margnetti and curator Giada Olivotto. Inspired by themes of magical realism and feminist practices, they collaborate with female artists and enact daily forms of resistance. Their collective work, the question of community and feminisms, the investigation of the everyday through dialogue and a fascination with phenomena understood as supernatural or invisible are just some of the traits that unite their individual research.
Agnė Juodvalkytė is an artist currently based between Berlin and Vilnius. Her practice is predominantly focused on abstract painting and textiles. She holds a BA in Painting at the Vilnius Academy of Arts and studied Visual Arts in Spain at the Universidad de Castilla La Mancha . Recent solo exhibitions include Galerie Bernau and Blake & Vargas , both in Berlin; Pamario galerija, Juodkrantė;Enter Art Space, Aarhus; andAV17 Gallery, Vilnius.
Borys Kashapov is a Kyiv based artist and graduate of the Rodchenko School of Photography and Multimedia. Kashapov was previously a member of the REP Group, the Penoplast dream-band, and The Gay Carousel collective and is a prolific initiator of self-organised projects and alter-institutional artistic practices. Working in video and performance, Kashapov explores the power relations in art and its political aspects. His works have been shown at Mala Gallery of Mystetskyi Arsenal, Kyiv; ​​Muzeul de Artă Recentă, Rezidența 9, Catinca Tabacaru, (all Bucharest) among others.
Mila Kostianá, based in Kyiv, received her formal education in the field of cultural studies and design. As a multimedia designer and visual researcher, Kostianá is interested in feminism and gender studies, queer and decolonial theory, political philosophy. Her practice predominantly revolves around the cultural heritage of her home city of Kyiv.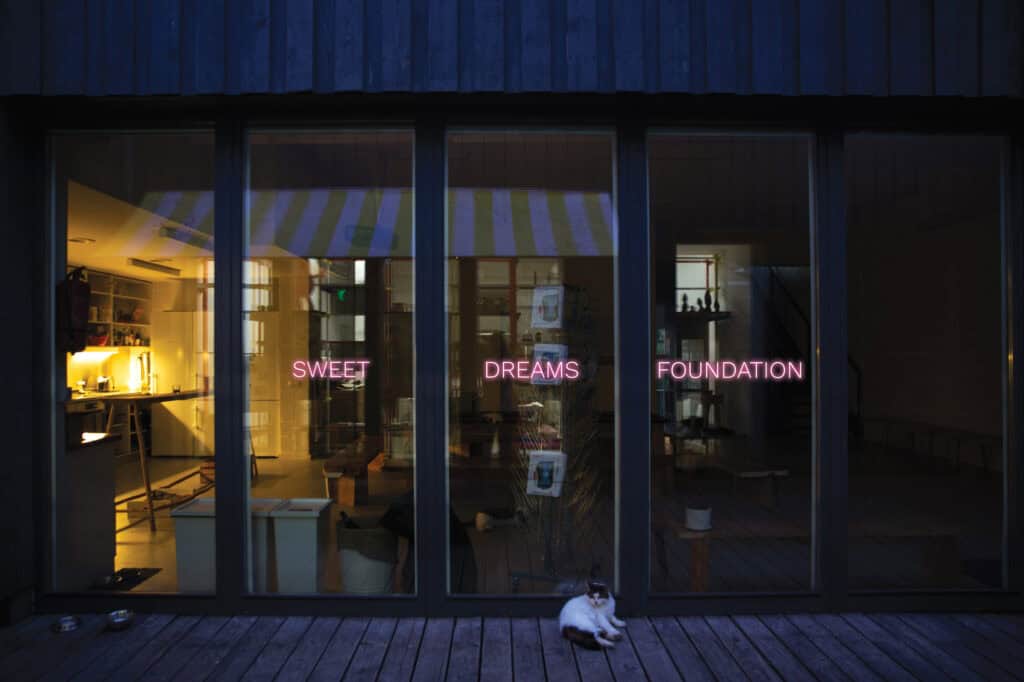 Natalia Kushnir (Natusya), based in Odessa, is an artist who makes picturesque, sculptural objects and installations. The leading theme of Kushnir's work is the human and its direct participation in social life, means of survival and the observation of individuals.
Zoya Laktionova is an artist and documentary filmmaker and was formerly based in Kyiv before Russia initiated a full-scale war against Ukraine on 24 February 2022. Her work examines themes of war, memory and personal stories. Laktionova's short films Diorama and Territory of Empty Windows have received several awards and been featured in numerous European film festivals.
Marta Margnetti, based in Lugano, graduated in Visual Arts at the Haute école d'art et de design in Geneva and later in Contemporary Arts Practice at the Hochschule der Künste in Bern. She co-founded and co-directed the Sonnenstube Gallery in Lugano and became a member of the Morel Lugano collective. Margnetti has participated in group exhibitions at Kunsthaus Baselland, Basel; Aargauer Kunsthaus, Aarau; Kunsthalle, Basel; Museo d'arte della Svizzera italiana, Lugano, Swiss Art Awards, Basel among others.
Daniela Pălimariu, based in Bucharest, is a visual artist and co-founder of the art space Sandwich. Her practice includes livable environments and objects, installations, semi-private events and drawings, all of which understate the ambiguity of human relations, the need for personal space, play and daily subversions. Pălimariu's work has been shown at Catinca Tabacaru, Nicodim Gallery,, Ivan Gallery and Supra Infiniti, in Bucharest; LISTE, Basel; and the National Museum of Contemporary Art, Bucharest among others.
Cristian Răduță, based in Bucharest, is an artist and co-founder of the artist-run gallery, Sandwich. He makes sculptures, objects and installations that start from hypothetical, and often absurd, situations and characters which are humorously employed. He is interested in the relationships and tensions that form among the various industrial and bricolage materials he uses. He has exhibited at the Museum of Contemporary Art, Zagreb; Salonul de Proiecte, Bucharest; Museum of Sculpture, Krolikarnia Palace, Warsaw; and The National Museum of Contemporary Art, Bucharest.
Kseniia Shcherbakova is an interdisciplinary artist based in Odessa. She is the initiator of various projects including the experimental music project -xraketa, Raiskii Raiii (Paradise Heaven), and, together with her partner, established the recycling clothes brand "circulation of infernation". Shcherbakov is a member of the Odessa creative community at the abandoned ship repair factory SRZ-2.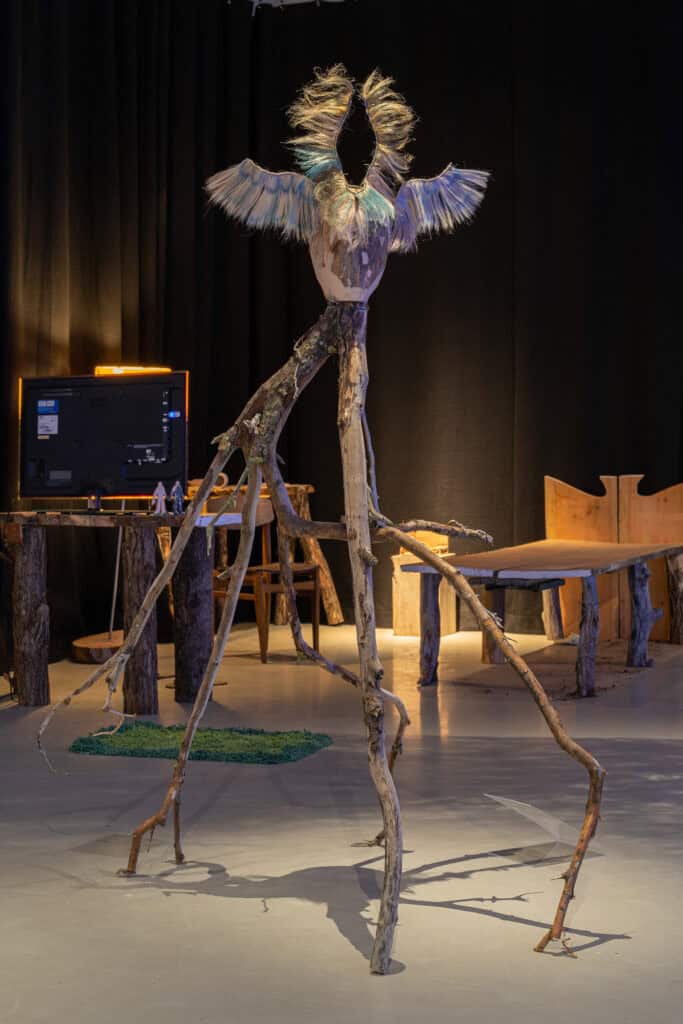 Anna Sorokovaya is an artist and curator based in Kyiv. She holds an MA in Art History from the National Academy of Fine Arts and Architecture, Kyiv. Her master's research dealt with the social aspects of museum practice. As an artist she works with objects, installation and photography. Her work has been shown at Saatchi Gallery, London; MUHi: Young Ukrainian Artists competition, Kyiv;the Visual Culture Research Center, Mystetskyi Arsenal and Ermilov Center, in Kyiv.
Lesia Kulchynska is a Kyiv-based curator and visual studies researcher. She worked as a curator at the Visual Culture Research Center, Set Independent Art Space, on projects Ukrainian Body, Some Say You Can Find Happiness There, The School of the Lonesome at The School of Kyiv, Kyiv Biennial, The Raft CrimeA, Somewhere Out There Somewhere Beside, Art= Capital?, Public Self-Reflection Program at Kyiv Art Fair, The Reason Of Disappearance. Founder of the Mobile School of Visual Education, Service and talkshow Sincerely about art. Author of Meaning Production in Cinema: Genre Mechanisms. Currently Kulchynska is an Art History postdoctoral fellow at Biblioteka Harteziana Max Planck Institute.
Further information: https://www.nidacolony.lt/en/exhibitions/sweet-dreams-foundation