Save your time and concentrate on things that matters.
Startup Lithuania prepared a list of opportunities, events, and open calls that you might be interested in! Please, check it right now and take every chance that you get:
APPLY UNTIL SEPTEBER 8 | INTERNATIONAL HOUSE VILNIUS | OPEN VILNIUS'22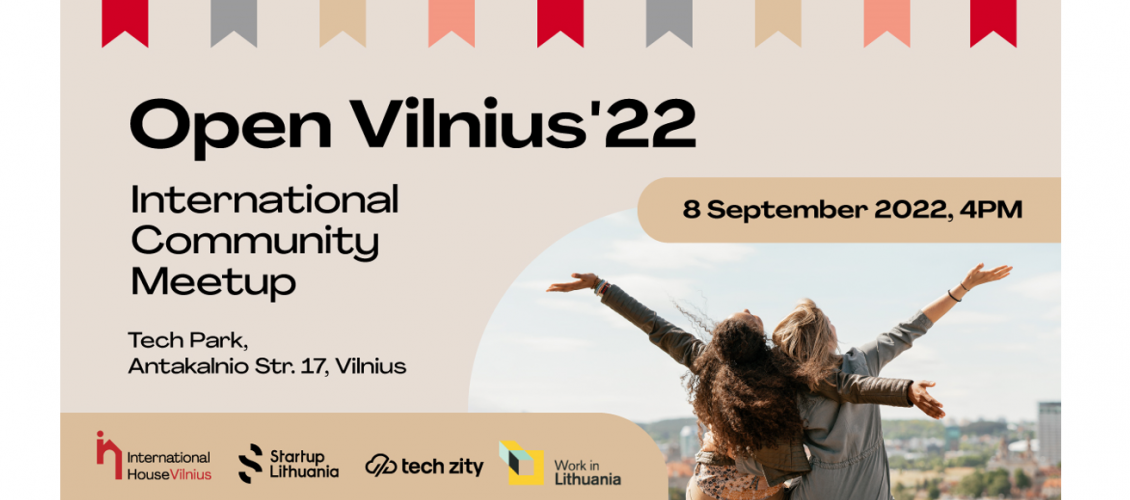 Startup Lithuania together with International House Vilnius, Tech Zity, and Work in Lithuania invite you to a community gathering full of exciting discussions, networking opportunities, and practical tips from locals and almost locals. Meet other international or internationally-minded people who live in our beautiful capital Vilnius – professionals, entrepreneurs, students, family members, or simply those who want to have a great time and make useful connections. The event takes place in Tech Park, well known for its hip atmosphere and nurtured environment.
Apply: here
Deadline for Applications: 2022-09-08
APPLY UNTIL SEPTEMBER 1 | VEFRESH | URBAN MOBILITY PRE- ACCELARATOR FOR BALTIC STARTUPS
The innovation movement VEFRESH, in cooperation with the European Institute of Innovation and Technology, Riga Technical University and Riga City Council, is now organizing the Urban Mobility Pre-accelerator.
The program is a bridge that helps start-ups move from hackathons and incubators to accelerators, new investors, clients and revenue.
The two-month program will provide teams funding, individual mentoring, lessons and workshops about finance management and attraction, intellectual property, prototyping and deployment, pitching and other further business development-related issues.
Information about the event can be found on the program registration page: https://www.f6s.com/urban-mobility-pre-accelerator/apply
Deadline for Applications: 2022-09-01
APPLY UNTIL SEPTEMBER 12 | BEAMLINE ACCELARATOR | BEAMLINE ACCELARATOR

Beamline is a climate accelerator for cleantech startups. As a topic-focused accelerator, they offer a tailor-made approach to each start-up, delivering services and networks to fuel organic growth.
Accelerator delivered by cleantech experts
2-week online pre-accelerator (Sept 2022)
3-month hybrid hands-on program (Oct 2022 – Jan 2023)
60k€ investments (including 35k€ worth business development services)
Digital competence and network from the most experienced cleantech team from Estonia – the global leader in digital innovation
A flexible program adapting to the concrete needs of the 10 selected teams
Follow-on investments for best teams & our tireless efforts to secure funding for all willing teams
Apply: here
Deadline for Applications: 2022-09-12
APPLY UNTIL SEPTEMBER 14 | URBAN TECH | URBAN TECH OPEN CALL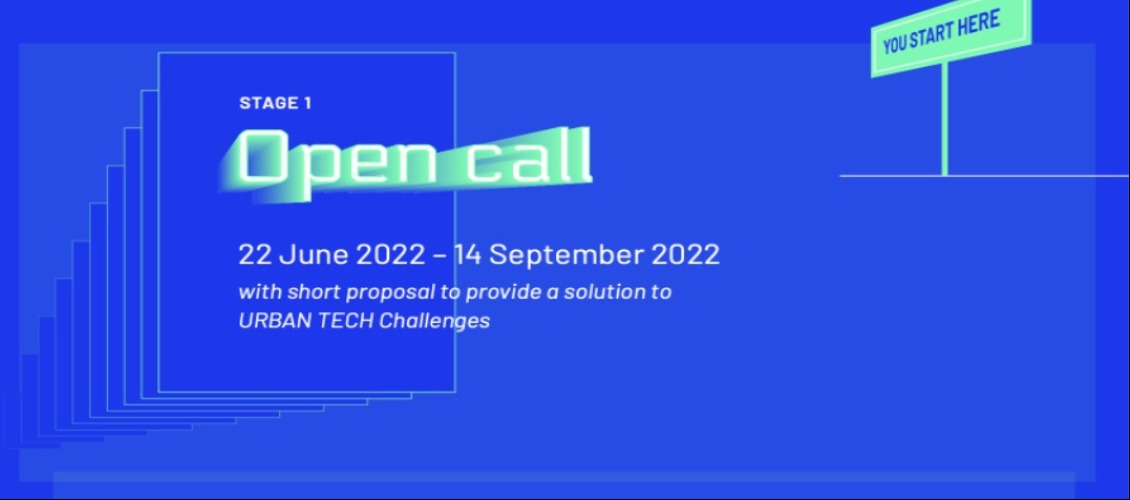 By applying to URBAN TECH Open Call, you may enter URBAN TECH programme which will provide up to 54.350 EUR per SME or start-up in different funding stages.
SMEs or start-ups entering URBAN TECH programme will develop a new or significantly improved service or product that addresses one of the URBAN TECH challenges
Proposal evaluation will start with eligibility check of the application, that will include the completeness of the submitted applications and preliminary check of the profile of the applicants.
Applications positively passing the eligibility check will be submitted to an International Selection Committee consisting of experts of the three thematic areas (Greentech, Smart City, Healthtech).
Apply: here
Deadline for Applications: 2022-09-14